Monthly Maintenance Services
Eco-friendly services for your home, lawn, & landscape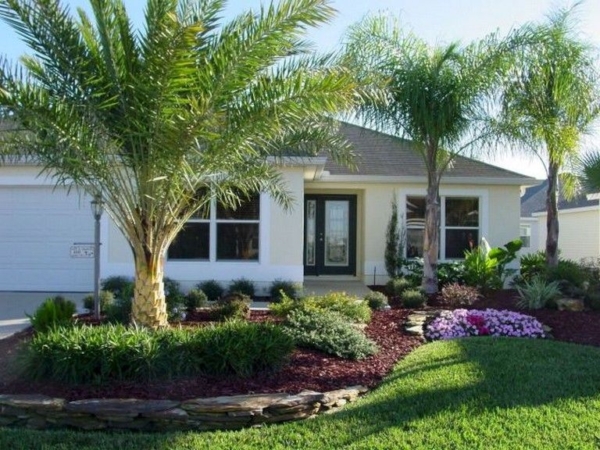 Safer for everyone.
Safer for you, your family, the environment, & our technicians.
Monthly visits and targeted applications means professional results using less chemical than traditional lawn & pest services by eliminating unwanted pests while allowing beneficial insects & microbes to stay in natural balance making each service safer for you, your family, the environment, & our technicians.
All in one.
All services completed by the same technician on the same visit.
While most companies will send out a different technician for each service, we're different. Our service technicians are trained in all aspects of landscape management and pest control and will complete all of your services on the same visit saving you time, and money.
Lawn Care

Shrub Care

Home Pest
Irrigation

Mosquito

Consulting
From basic to bundled, we've got you covered.
Choosing the program that's right for you is as easy as A, B, C or D.
With four service programs to choose from, we make it easy and affordable for you to have a landscape you can be proud of and your neighbors will envy.
Designed to work together, our service packages provide you with a an ever increasing level of pest protection for you lawn, landscape beds, and home.
Fertilizer
Chinch Bugs
Mole Crickets
Sod Worms
Fire Ants
Grubs
Dollar Weed
Crabgrass
Sedges
Fungus
House Ants
Cockroaches
Fleas & Ticks
Spiders
Wasps
All services are done on a monthly basis using integrated pest management & best management practices. This means you get professional results using less pesticides which makes each application safer for you, your family, the environment, and our technicians.
Eco-friendly & affordable services that work!
4 Monthly Service Programs to Choose From
(Sorry, we do not mow lawns.)
Lawn
Shrub
Home Pest*
Mosquito
All Inclusive Service Programs
Our service programs are all inclusive and you'll never be up-charged or sold an add on for the particular program you've chosen. Should you ever need a call back, just let us know and we'll come re-treat.
Add irrigation maintenance to your service program to minimizing water waste, stay in compliance with local watering restrictions, keep your lawn and landscape properly hydrated , and be alerted needed repairs before they become problems.
* Home Pest is not available as a stand alone service. Why?
Landscaping Installation Services
From broken sprinkler heads to complete landscape makeovers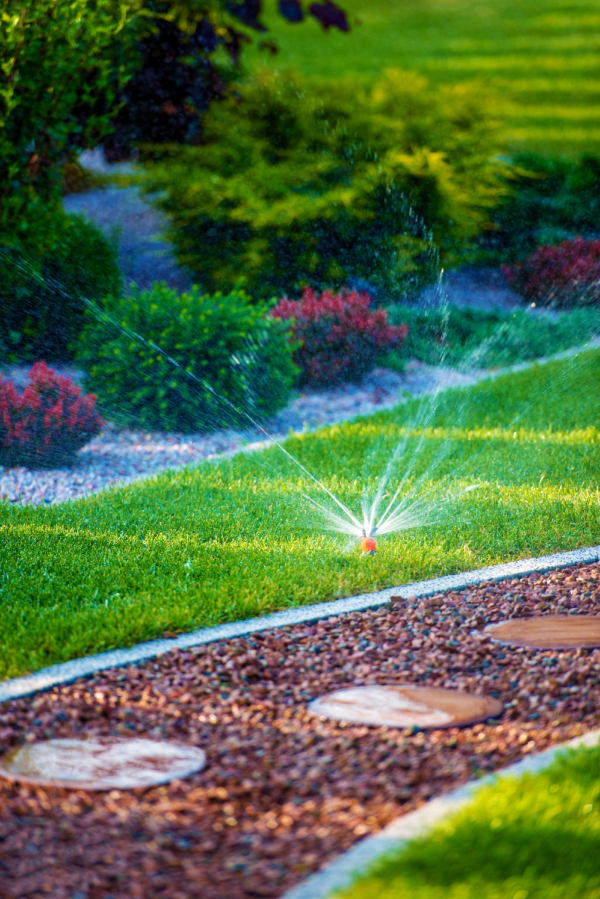 Landscapes add more than value to your home, they add life to it.
Nothing sets your house apart from the neighbors more than a beautiful and well designed landscape. At Epic Horticultural, we have the skill, knowledge and resources to help you have a landscape that adds value and life to your home.
Landscape design & installation

Bed cleanups & mulch

Sod & grass plugs

Concrete borders
Landscape lighting

Irrigation repair

French drains

DIY consulting
A lot more than a few holes, some plants, & mulch.
A well designed landscape is a beautiful and functional extension of your home's living space.
A well designed landscape is an extension of your home. Just like any other room, it has to function and we specialize in designing and installing beautiful Florida Friendly landscapes that easy to maintain and are usable year round.
Whether it's just a quick facelift on the street side, mulching neglected beds, or a backyard retreat for relaxing your day away, we can design a landscape that fits both you lifestyle and budget.
Designed to fit your budget & lifestyle
Landscaping is one of the most expensive home improvement investments you can make but our phased implementation means you can break up your project into "bite sized" chunks that add value without blowing your budget.
We'd love to help you turn your lawn into a livable outdoor space.
A Little About Us It's important to know who you're working with.
I'm a 1992 University of Florida graduate with a B.S. in Environmental Horticulture and minor in Landscape Architecture. I specialize in not specializing.
Certified Operator # JF7413

Lawn & Ornamental – 1993
Pest Control – 1994
Termite – 1998

Owner: ITM Tropicare of Orlando 1992 – 2003
Owner Seasons Garden & Gift 2004 – 2009
Hi! I'm Jon. The owner and certified operator here at Epic Horticultural.
There is nothing more important in business than to have a personal relationship with the people who make it all possible and I want you to know that there's a real person behind this page that cares as much about your lawn & landscape as you do.
While my background is in horticulture, without the personal relationships I've built in this business, I'd just be another gardener. So, my promise to you is to always be available to answer your questions and make sure that we always provide you an outstanding service delivered by exceptional people at a fair price.
Our Promise to You
Our promise to you is to always provide you with an outstanding service delivered by exceptional people at a fair price.
If you are ever dissatisfied with the service you receive (or the person delivering it), please let me know. I'll come meet with you in person to discuss the issue and together we'll find a resolution.
What's In Our Name?
Everything…and more!
As much as I'd like to tell you I chose Epic as our name because of it's grandiose connotations, the fact of the matter is that it came about from a whiteboard planning session reminding myself that great work follows four basic steps: evaluate, plan, implement, and communicate...and there it was: EPIC. Voila!
And now you know. Our name is more than our moniker. It's our method.
4 Steps To An Epic Lawn & Landscape
Evaluate  ·  Plan  ·  Implement  ·  Communicate
Our mission is to help you live greener by reducing the amount of chemical applied to your property.
We are a family owned & operated small business and have been providing the metro-Orlando area with eco-friendly lawn, pest, and landscape services since 2007. Our mission is to help you live greener by reducing the amount of fertilizer, pesticide, & water applied to your property.
Thank You for Stopping By We'd love the opportunity to earn your business.
We'd love to help!
To request a FREE estimate & evaluation, use this form and we'll be in touch soon to set up a visit.
There's no need to be home. We'll email you a quote explaining each of our services and which we think will be most beneficial to you. Just pick the ones you want. Easy!
If you'd rather meet in person for a scheduled walk-through, we're happy to do that too. Just include a good time to meet and we'll schedule you into our daily route.
Of course, you can always contact us through Facebook, Google, Instagram, email, or by phone at 407-382-0502.
What Our Customers Say
Don't just take it from us. Take it from your Orlando neighbors.
We used to have TrueGreen. The whole time we had them, all they did was nickel and dine us and the yard still looked like s***. I can't believe how awesome our lawn looks in just a few months since Epic took over. Thanks so much! Wish I had a before and after pic…